About Our Chairman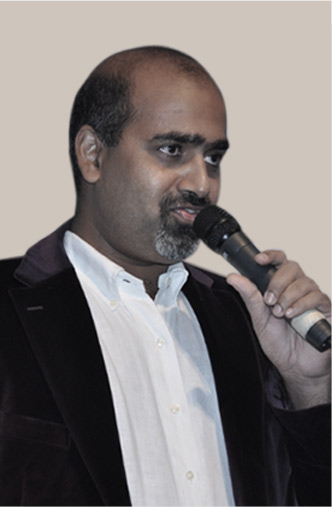 Subhakar Rao Surapaneni
Chairman & Chief Coach, Champions Group
Meet Subhakar Rao Surapaneni, an innovator, mentor and successful business leader across the marketing world. Pursuing five professional passions of Sales & Marketing Education, Philanthropy, Technology and Entrepreneurship, Mr. Rao began with humble beginnings and has built his business empire based on his own efforts, originality and skilled insights. He has received several accolades including one amongst "100 Most Influential Global Sales & Marketing Technology Leaders", by the leading business news journal, The Marketing Times.
The entrepreneurial innings of Subhakar Rao Surapaneni began very early in his life. He developed immense interest and enthusiasm in entrepreneurship in 1993, while pursuing his Master's Degree at Wayne State University. Mr. Rao took his first test ride into entrepreneurship and forayed into technology at the very young age of 23. With continued determination and perseverance and by taking on all the hardships of the entrepreneurial path in a positive stride, he founded the Champions Group in 2003. In a short period he built the organization from 5 to a continuously growing number of more than 3500 champions today.
Champions Group is a well acclaimed global business conglomerate which provides services across various industry verticals such as Marketing Data Solutions, Real estate, Information, LED Ad Vehicles, Infratech, Exports, Resorts, Entertainment, Technology, Education and Venture capital. The enterprise is a go-to brand across all of these sectors and is highly regarded for its world-class products and services.
Here's what Mr. Rao said at a recent press meet in Goa, "The focus in the past decade was about meeting our client and champion needs; the focus for the forthcoming decade is about becoming a customer-obsessed entity and exceeding the aspirations of each of our champions. We have an extremely ambitious and talented workforce; with such bright resource strength onboard the opportunities are virtually limitless."
"Our goal is to strengthen this enterprise "Enabling Growth" for our champions and clients, and more importantly, to build a great future for all in our ecosystem including vendors and partners, to give thousands and millions of people the power to fulfil their dreams."
Subhakar Rao is a businessman and serial entrepreneur. He is the founder of numerous new age digital economy firms worldwide and various group companies in varied sectors including Marketing, Outsourcing, Big Data, Real estate, Cloud Services, Information, Vehicles, Infratech, Prefab Homes, Resorts, Exports, Entertainment, Technology, Venture capital and Educational trusts. Here's more about him at www.subhakarrao.wordpress.com